Paul Franklin Jr. is notorious for his ability to "rock out" on the C6th neck. He's no slouch at C6th steel guitar jazz either. Careful listeners have noticed that some of Paul's "Nashville E9th" licks are in fact executed on the C6th, and that some of his swing sounds come from the E9th.
Paul is a staunch advocate of the double 10 as opposed to the single 12 "universal" steel guitar. When you consider the complexity of this C6th and his E9th tuning, it's hard to imagine a single 12 that could fill his needs.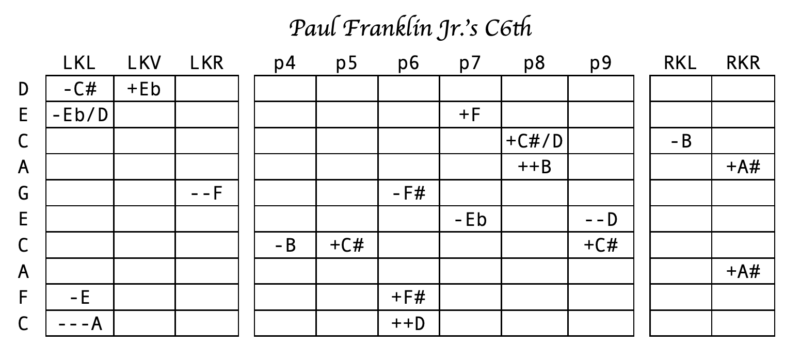 Notice that Paul has eliminated the standard P8, splitting those changes to P5 and LKL. His P4 does double duty with the "Franklin pedal" on E9th. Also, check out that very interesting 9th pedal.
-Bob Lee