Friday, October 26th 7:30 PM at Occidental Center for the Arts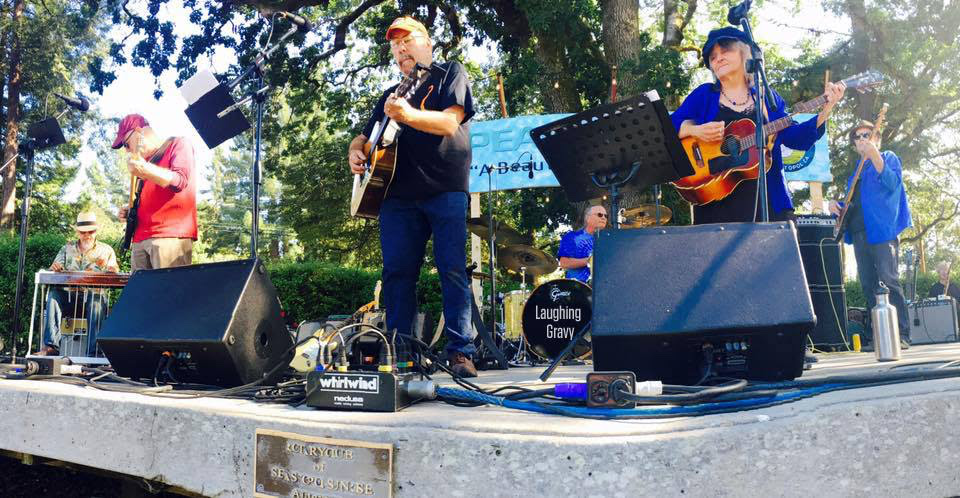 Sonoma County's Laughing Gravy is back! with 'An Evening of Cosmic American Music'. This popular band of super-accomplished American roots musicians has been paying musical tribute to country-rock icon Gram Parsons since 2003, when LG was founded by radio personality, producer and musician (and record store dweeb) Doug Jayne. Much of their material is original, but on this night, the focus will be mainly on songs that were either written or covered by Gram Parsons, who would have turned 72 on November 5.
Laughing Gravy is Doug Jayne on acoustic guitar and vocals; Allegra Broughton on acoustic guitar and vocals; Kevin Russell on banjo, mandolin, guitars and vocals; Sam Page on bass and vocals; Dan Ransford on drums; Bobby Lee on pedal steel and vocals; and Ron Stinnett on keyboards and accordion.