His plaque in the Steel Guitar Hall of Fame reads:
A TOURING, RECORDING, AND PERFORMING ARTIST FOR OVER FOUR DECADES. HIS PURE SOUND STRENGTHENED THE SUCCESS OF RECORDINGS BY CONWAY TWITTY, VINCE GILL AND MANY OTHERS. THE UNDISPUTED MASTER OF BAR SHIVER AND PRECISE UPPER-REGISTRY INTONATION. HE CREATED MUSICAL EMOTION AND DREW ATTENTION TO THE INSTRUMENT THROUGH HIS FLAWLESS DELIVERY. FLAVORED WITH HAUNTING ELOQUENCE.
BORN: DECEMBER 27, 1933 ELAINE, ARKANSAS
DIED: NOVEMBER 18, 2007
INDUCTED: 1996

John Hughey made his reputation with pitch-perfect execution in the upper octave of the E9th neck. To this day, many players refer to the area above the 15th fret as "Hugheyland" in tribute to his mastery. His E9th copedent uses the Jimmy Day pedal order (CBA) and has all of the standard changes. He didn't have the half-stop lower on his 2nd string, preferring to get the C# on a dedicated extra lever (LKL2). John Hughey used his own signature set of Jagwire stainless wound strings. The gauges of his 7th and 8th strings (.024 and .028) are uniquely lighter than other E9th sets.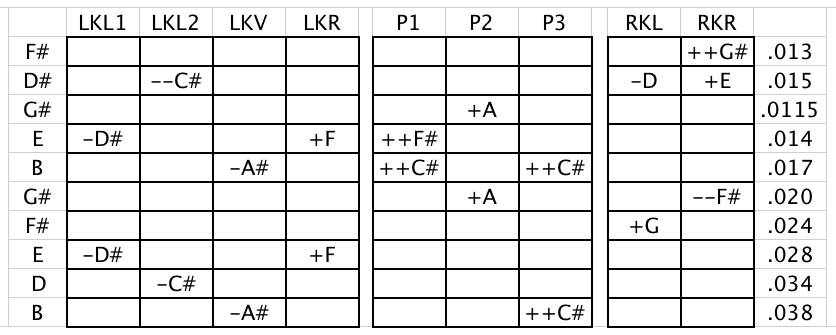 John Hughey was also a master of the C6th neck. He had all of the standard changes (P4 – P8 and RKR), but his 9th pedal and unique knee levers made the instrument his own. Listen to his work with The Time Jumpers to appreciate the full effect of his C6th copedent.

©2011 by Bob Lee, Cloverdale, CA